by T. R. Halvorson
Note: This article may be downloaded as a PDF file.
Outline
Citation
Executive Summary
Author
Plan of the Book
Strengths of the Book
Folding It In
Upshot
It is amazing what God's Word can do in one minute.
Citation
Richard, Matthew, Minute Messages: Gospel-Filled Devotions for Every Occasion, St. Louis: Concordia Publishing House, 2021
Executive Summary
We already have many devotional books. Even so, I am grateful to Pastor Richard and CPH for bringing us this new one and urge you to fold it into your devotional life. It brings Jesus and the Gospel through a portal of 60 seconds into your heart, mind, and life. These Minute Messages truly only take one minute. Each one is Christ centered and Gospel laden. Some devotional books ride a hobby horse resulting in a narrow focus. Pastor Richard, by tracking the church year, the Catechism, and a variety of special circumstances in the Christian life avoids that shortcoming and blesses us with a well-rounded collection that feeds a full seven course banquet. The book works as a stand-alone devotional source, as a supplement to other devotional materials, as a handy take-along, and in many varying daily contexts of at home, at work, during travel, to open church meetings, in family devotions, on work or lunch breaks, shut-in visits, class introductions, and so on. These devotions are simple but not trite. They can be read one a day from front to back, or desired topics can be found quite quickly to coordinate with your life today or the focus of another primary devotional source such as the Treasury of Daily Prayer. Pastor Richard has succeeded at what he set out to do: communicate clearly and winsomely the Gospel of Jesus Christ for the whole year, the whole faith, and the whole Christian life one minute at a time.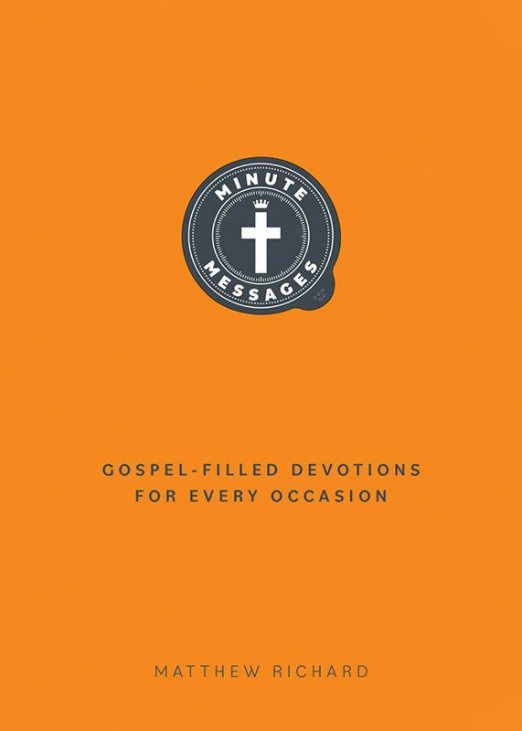 Author
Rev. Dr. Matthew Richard is the pastor of St. Paul's Lutheran Church of Minot, ND. In 2013 he obtained a Doctor of Ministry Degree from Concordia Seminary, St. Louis. His doctoral thesis was an exploration of the journey of American Evangelicals into Confessional Lutheran thought.
Pastor Richard has been honing his communication skills for many years in a variety of contexts including: preaching, teaching, newspaper religion columns, blogging (PM Notes), podcasting, conference speaking, and books. He is the author of Will the Real Jesus Please Stand Up?: 12 False Christs published by Concordia Publishing House.
Plan of the Book
The book is a thorough collection of brief devotions in three major divisions: days of the church year; Luther's Small Catechism; and special circumstances in the Christian life. Finding a devotion on a desired topic or occasion is simple from the table of contents, the page headers, and a topical index. Each devotion begins with a text of Scripture or the Catechism followed by a devotional meditation on that text in no more than 250 words, and concludes with a brief prayer. A handy "Simple Outline for Devotions" is on the last page.
Strengths of the Book
As trim and compact as the book is (5 x 7 x 0.5 inches, 141 pages), it packs in many strengths for which I commend it to you:
The devotions are brief.
The devotions are easy to read.
The devotions communicate clearly.
The devotions are Christ centered.
The devotions are Gospel-laden.
By tracking the church year in the first division, the devotions leverage the well-roundedness of the historic one-year lectionary.
By tracking the church year in the first division, the devotions join you to the whole church around the world and through the centuries.
The devotions confront us with God's Law and console us with Christ's Gospel.
The devotions are down to earth.
The devotions are doctrinally sound, especially with regard to the atonement, justification, Law-and-Gospel, and Word-and-Sacrament.
Suited to overcoming accumulated guilt for many false starts at trying to have a regular devotional life.
Takes you through Advent, Christmas, Epiphany, Lent, Holy Week, Easter, Pentecost, and Trinity.
Takes you through the Ten Commandments, the Apostles' Creed, the Lord's Prayer, Baptism, Confession, The Lord's Supper, and vocation.
Touches many topics including creation, redemption, beginning of the Church, the second coming, and the birth, life, death, and resurrection of Jesus.
Touches many themes including judgment, grace, forgiveness, suffering, joy, persecution, death, life, and hope.
Touches many circumstances of the Christian life including marriage, college, hospitalization, terrorist attack, midlife crisis, receiving a new pastor, uncertain futures, important church meetings, and death of a loved one.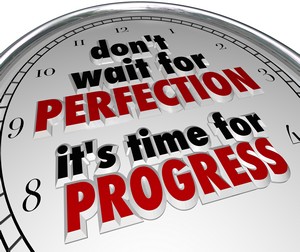 Folding It In
As an example of folding Minute Messages into an ongoing devotional life that you might already have, here is how it was useful to me immediately during the first days that I had a copy. I am using Treasury of Daily Prayer in the mornings after breakfast. On the first day, the "Writing" section in Treasury for the day was an impressive passage about Christians forgiving people who have sinned against us. It whetted my appetite for a little more on that topic. It took no more than three seconds to fan through the pages of Minute Messages to the page headed with the Fifth Petition of the Lord's Prayer. There I found what I was looking for. On the second day, the Scripture lessons and other sections of Treasury were about the Word of God. Again, in no more than three seconds, I could fan to the page on the Third Commandment and found what I was looking for.
Get this book. Once you have it in your hands and glance through it, you will have no trouble seeing how it can fold into your life brining Christ and the Gospel with it.